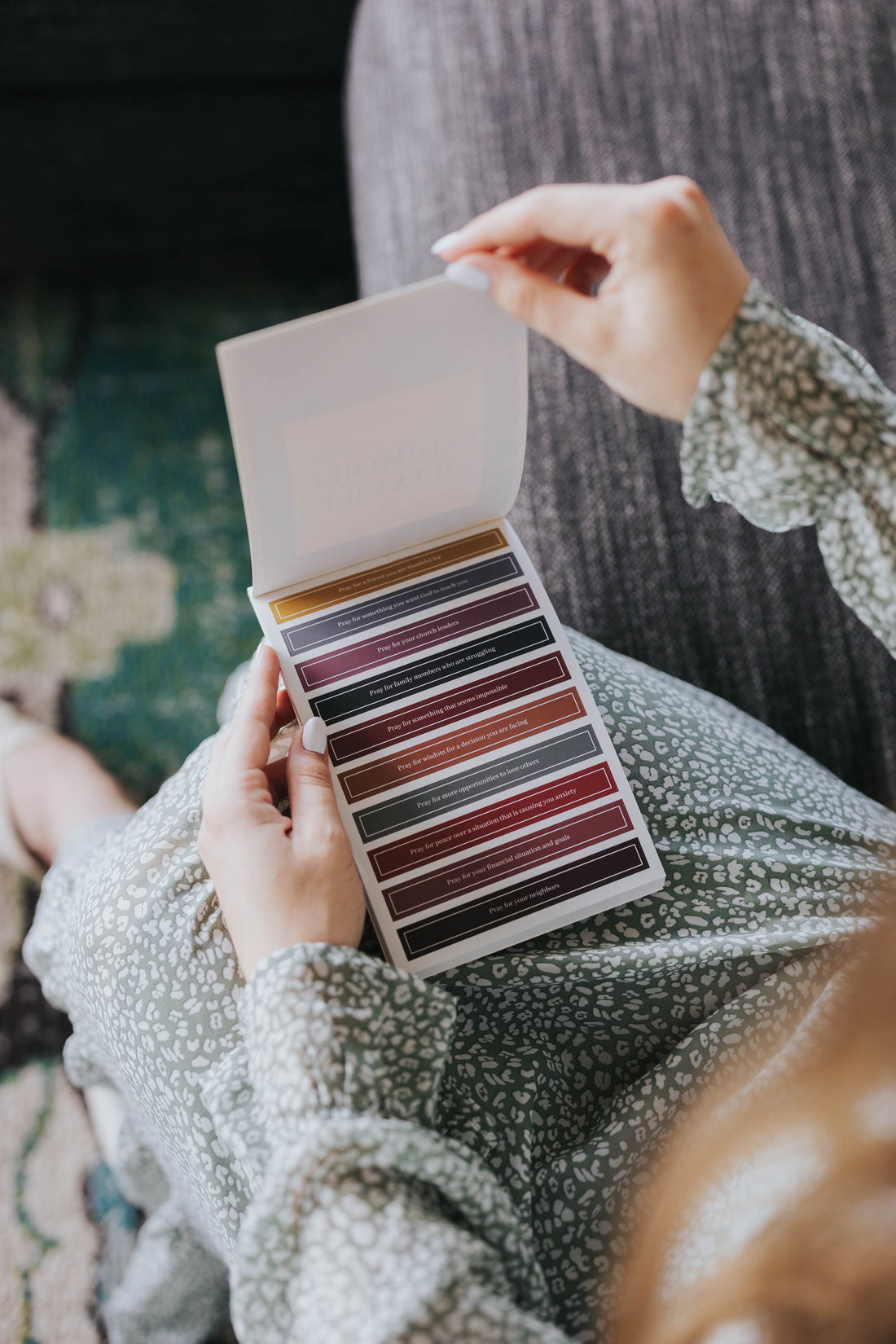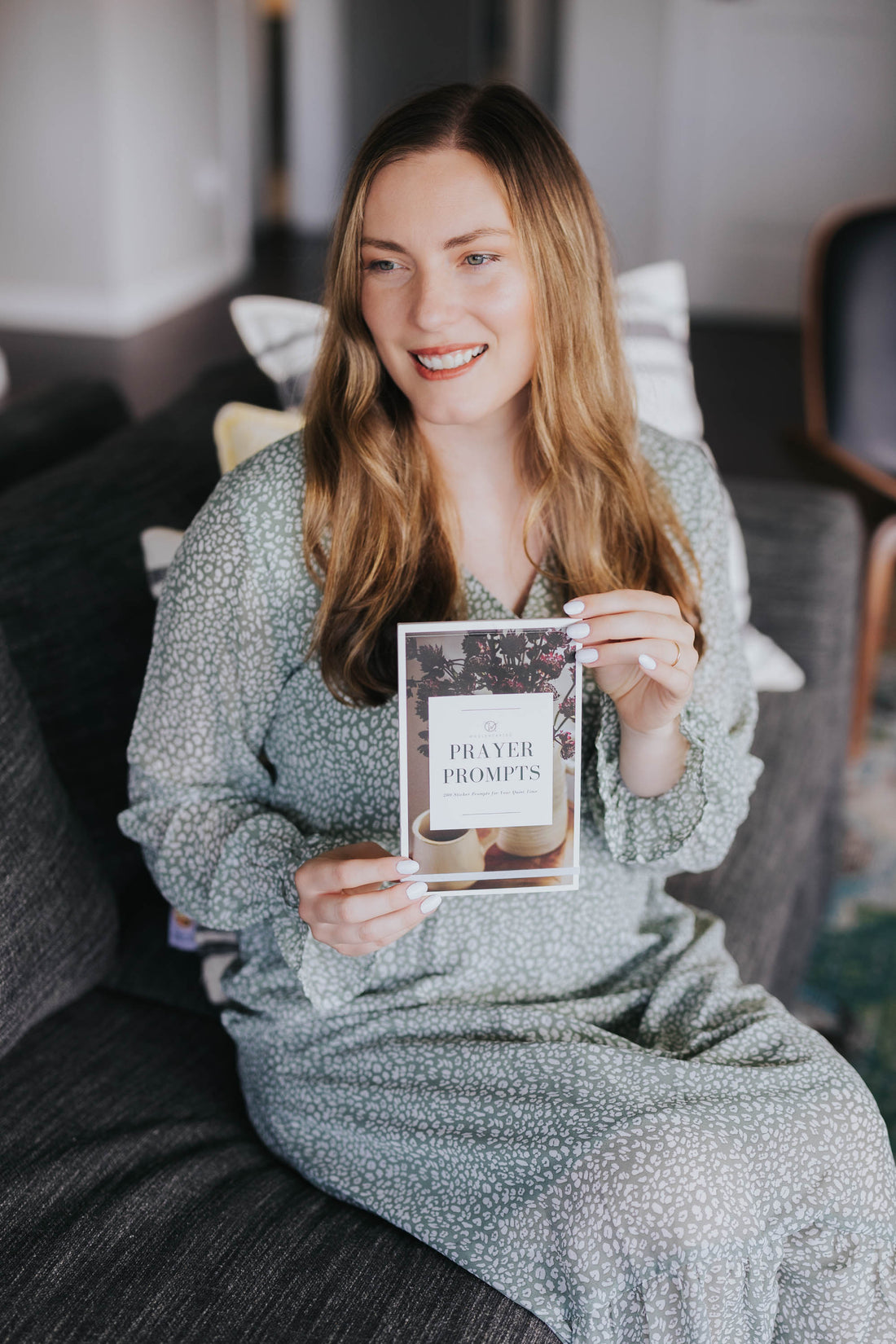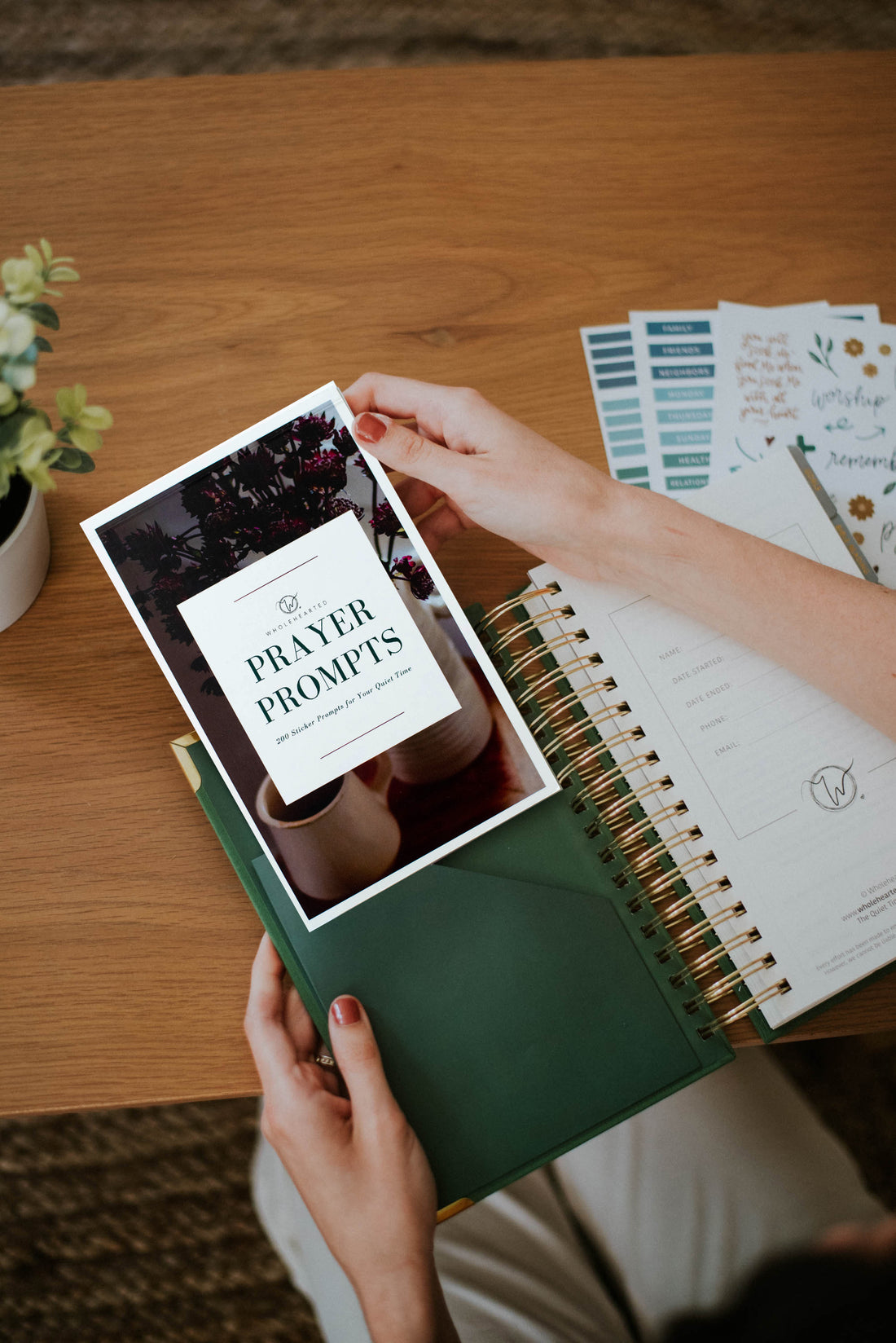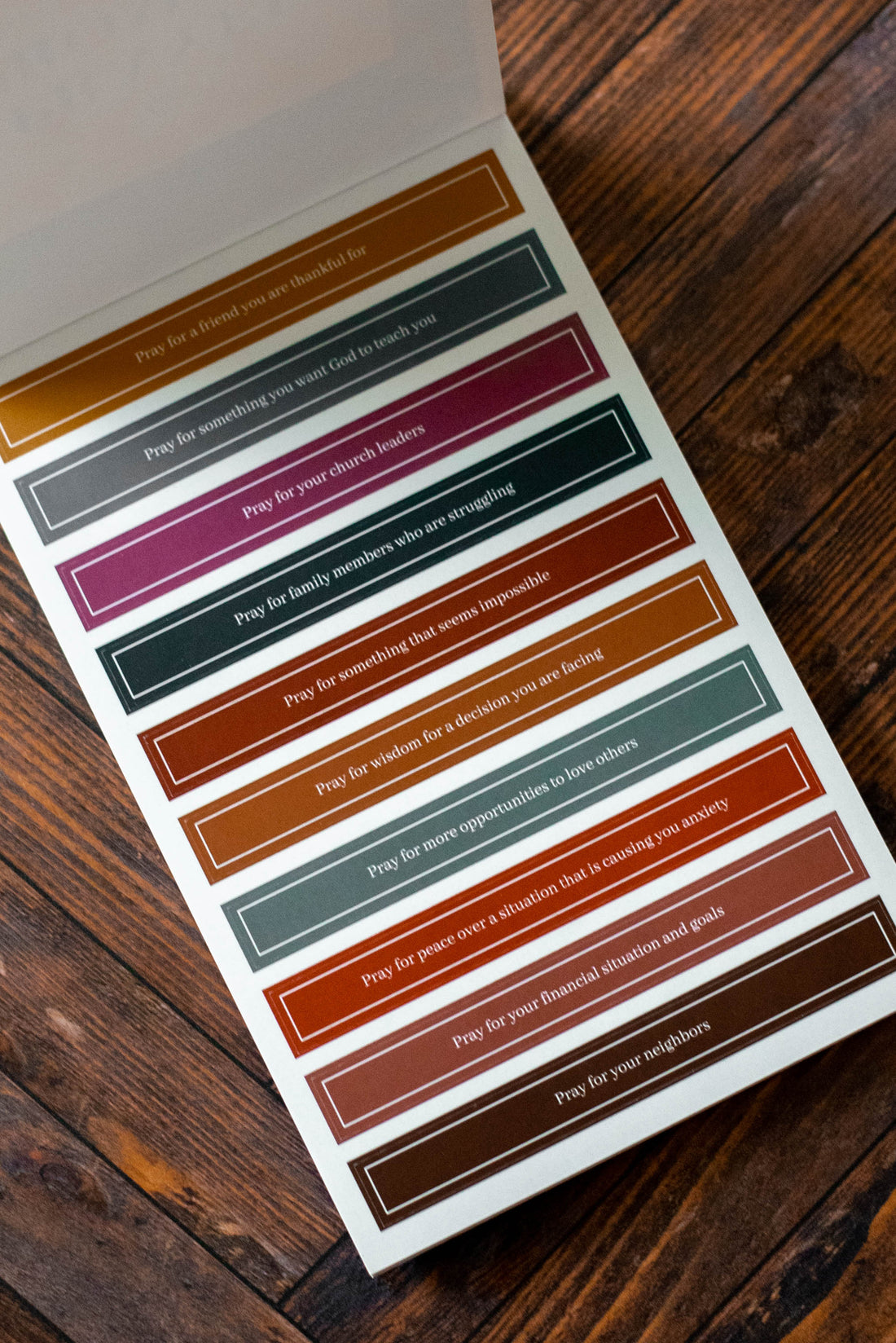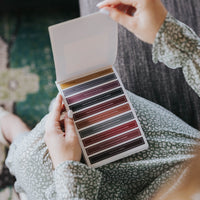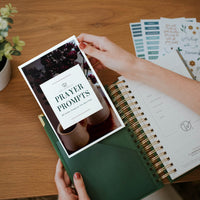 Prayer Prompt Sticker Book
If you're looking for some extra guidance during your prayer time, then check out this unique sticker book! Each page comes with 10 different prompts (200 total) that you can peel off and place in your prayer journal or Quiet Time Companion's prayer box.

Size: 5" x 7"




Elastic Band




Total Pages: 20




Total Prompts: 200





Prompt Examples:

- Pray for a friend who is suffering
- Pray for your church leaders
- Surrender something you've been worrying about
- Pray for a foreign mission field 
- Pray that God would deepen your understanding of His Word
- Ask God to help you go about your tasks today with a humble spirit
Phylicia Masonheimer
"I love the design of the Quiet Time Companion and I think it's going to bless so many who want to go deeper in their faith & feel equipped to study the Bible on their own!"
Hunter Beless
"I love the Quiet Time Companion because it enables me to keep everything I need in one beautiful accessible place."
Bethany Beal
"I am so in love with the new Quiet Time Companion. What a beautiful way to encourage ladies stay consistent with their quiet times. Everything about the QTC makes me want to open up my bible and dig into God' s Word. It's stunning. I love it!"
abbie halberstadt
"I love the intuitive design and clean layout. Such a great addition to a quiet time routine!"
Mikella Van Dyke
The Quiet Time Companion helps me to gather my thoughts in such a clear, organized way. It is the most beautiful, yet practical journal that I will cherish for years to come.
Emma Rose
I love how simple and easy the quiet time companion makes my quiet time. Everything is laid out in such a way you never have to second guess yourself if you are doing it wrong. This journal has truly been such a spiritual help to me in staying consistent in my own quiet time with the Lord and if I could buy everyone a quiet time companion I would! That's how much it means to me.